Well before I get to the point of my post, photobucket finally decided to get it's act together and my pictures from Easter are resized properly now. So if they looked cut off before, please know we knew it and were trying to get it fixed so check them out now.
Now, this past weekend we had great family time. We took the kids and myself fishing for the first time. I think we all had a good time, but the boys got bored really quick, and we didn't catch anything :(. Hopefully next time we go will be better. I also think we need to find a better place to go. We are talking that possibly next time we go, we will go for a weekend and try camping too.
So, here are some pictures from fishing...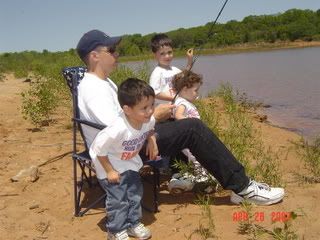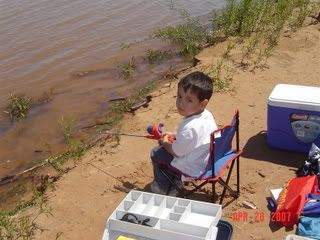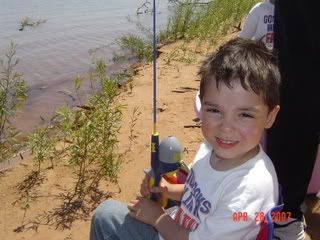 And some swimming pictures from the same day,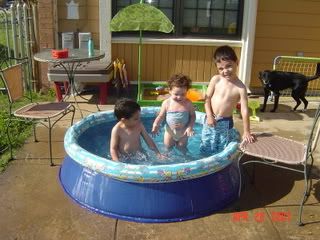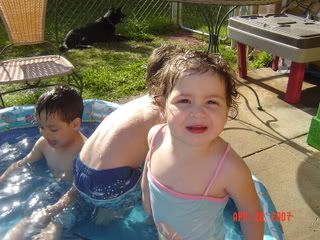 And a cute shot of the boys watching tv...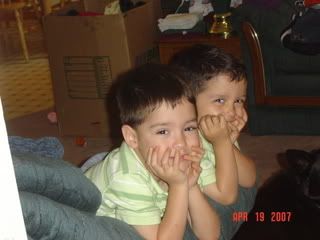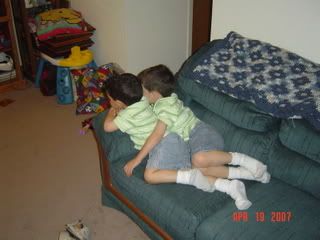 That's all for today!