I'm catching up...this should have been for last month, but I'm just getting around to posting it.
Halloween was pretty uneventful. I ended up having to work and my Dad came into town to visit that weekend, so it was fun, but nothing that big. Of course we led up to Halloween with the usual pumpkin carving, but we didn't get to actually go to a pumpkin patch this year. Hopefully next year. Anyway, we did our carving and such a couple days before Halloween. Here are some pictures of the carving and finished products. I have to say, the kids did better this year than ever. No one seemed completely grossed out this year, so we are making progress.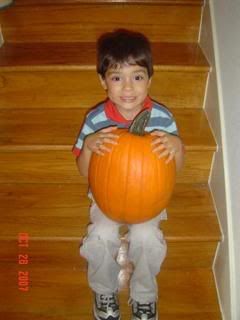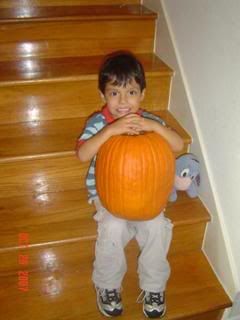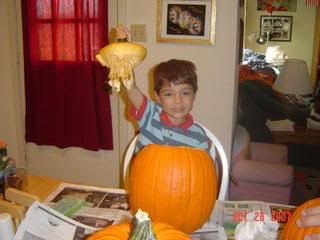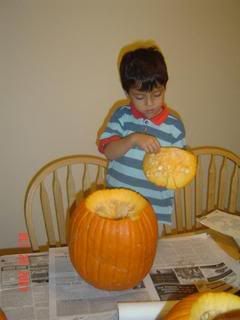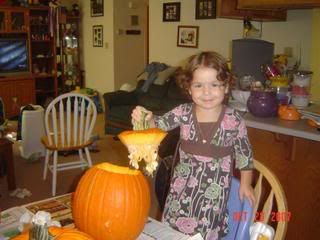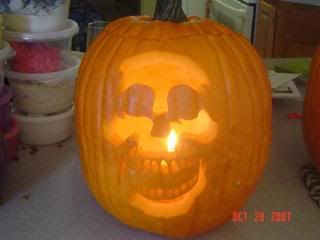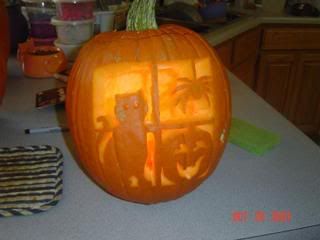 The night of Halloween, we went and did Trunk or Treat at the kids school and then I left for work, and Dad and Grandpa finished by taking them around the neighborhood while walking home. They go tons of candy and aren't eating most of it, but they had fun and are already talking about next year.
Enjoy the pictures...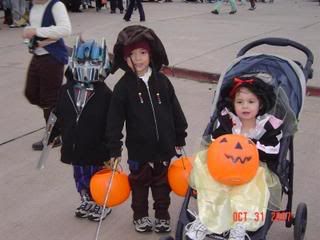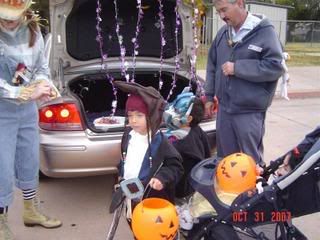 And this one was taken at Haunt the Zoo and few days before Halloween...